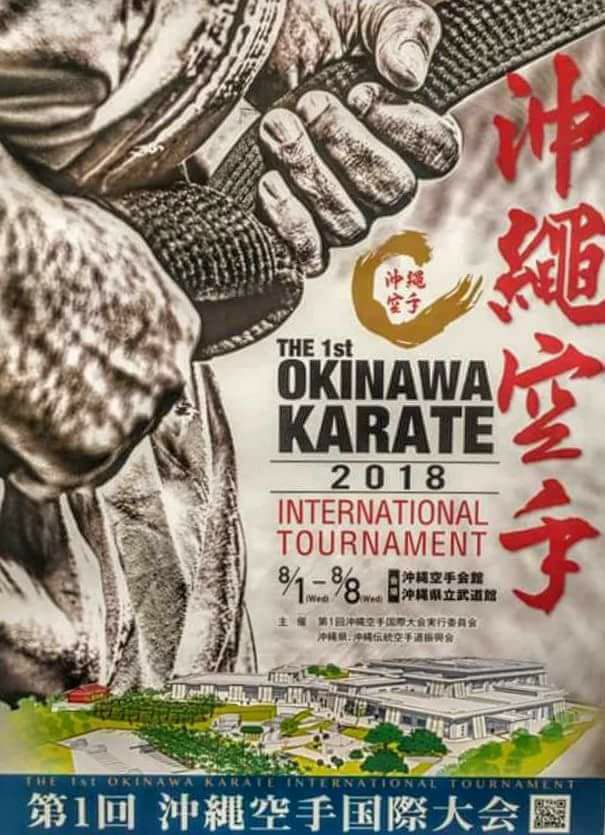 https://okinawa-karate.okinawa/en/
Hai sai gu su-yo-chu-uganabira." (Hello everyone.)
I would like to say a few words regarding The 1st Okinawa Karate International Tournament.
"Okinawan Karate", one of the representatives of Okinawan culture, has been brought up in the environment of Okinawa where peace and observance of courtesy are highly valued, and passed down until today as a martial art which aims to strengthen one's body, skills and character.
Preserved and handed down generation after generation, we have inherited karate from our ancestors. Today it is practiced across the world and will be included in the events in the 2020 Tokyo Olympics.
Okinawa Prefecture has been striving to preserve, pass on and develop Okinawan Karate, and has also established the "Okinawa Karate Kaikan" as a symbolic facility providing information to both Japan and abroad. It opened to the public on March 4th.
We have decided to utilize the Okinawa Karate Kaikan for "The 1st Okinawa Karate International Tournament" in August 2018.
We hope that through this tournament Okinawan Karate enthusiasts can gather and build connections to properly inherit and develop the skills and spirituality of Okinawan Karate, which was systematized and handed down by our ancestors, and to further promote the development of Okinawa Traditional Karate and Kobudo.
I hope many karate enthusiasts will join the tournament from around the world, learn the essence of Okinawan Karate as well as properly pass on and develop Karate.
Gusu-yo-nui menshe-ruku twuu machiso-ibin.
(We look forward to welcoming everyone sincerely.)
2017 March
The 1st Okinawa Karate International Tournament Executive Committee Chairperson
Okinawa Governor Takeshi Onaga